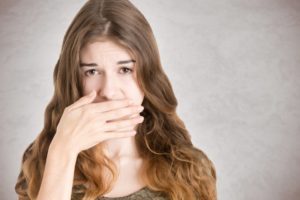 Dental crowns are an ideal solution for restoring teeth damaged by tooth decay, but it's important to acknowledge that they still require regular care. Whether it's from poor oral hygiene, incorrect placement, or unexpected stress, dental crowns can come off and expose your decayed tooth underneath. For these reasons, dental crowns can fail, according to your dentist in Bellingham. Luckily, preventing them from failing is simple, as long as you commit to a strict oral care routine.
How Dental Crowns Can Fail
There are many circumstances that can cause a dental crown to fail. With theses situations in mind, you'll be better equipped to prevent a crown from failing in the future:
Ill-Fitting Crowns – If a previous dentist failed to take the time to ensure your crown was fitted properly, it can increase the chances of the crown falling off, even while performing basic functions like chewing.
Lack of Remaining Tooth Structure – If there isn't enough tooth left for a dental crown to sit on, then it won't be able to fit properly. In this case, an extraction and dental implant may be a better treatment option.
Decay Underneath the Crown – Whether it was initial decay or decay that formed after placement, it just proves how important daily oral care is to keeping dental crowns intact.
Poor Cement Quality – If the cement used by your previous dentist wasn't sufficient or you used over-the-counter cement as a permanent solution, your crown can easily fall off.
Unforeseen Stresses – If you clench or grind your teeth often, it can cause the crown to become worn down and change shape over time. This can affect its placement and cause it to dislodge.
How to Prevent Failure
Dental crowns in Bellingham are not permanent, but they can still last for many decades when cared for properly. Technically, dental crowns don't require any additional care compared to your natural teeth. Sufficient care consists of brushing twice a day for at least two minutes with a fluoridated toothpaste and flossing daily.
Pay close attention to the area around the bottom of the crown where your natural tooth is exposed. You'll also want to visit your dentist every six months to ensure your oral health and crowns are in good condition. Make sure you aren't putting large amounts of stress on your crowns or failing to protect them. This includes chewing extremely hard foods, using your teeth as a tool, or not using protection when you need it (i.e. via a mouthguard or nightguard.)
Are you afraid your dental crown is in bad shape? Schedule an appointment with your dentist in Bellingham today to get it fixed or replaced!
About the Author
Dr. Ronald A. Moreno earned his Doctor of Dental Surgery degree from Georgetown University's dental school and spent five years in the Army's Dental Corp before starting his own practice. To learn more about dental crowns or his practice, contact him at (360) 676-0642 or visit his website.