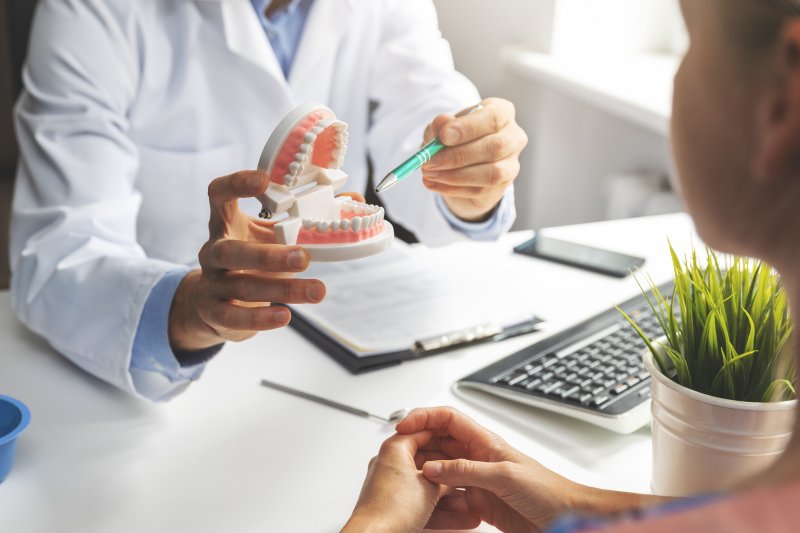 Are you considering getting dental implants? They're one of the most effective solutions for missing teeth, restoring a smile that looks, feels, and acts just like your old one! But wait – before you start your journey, a dental implant consultation is necessary to ensure you're a good candidate. Read along to learn what you can expect during your initial visit with your Bellingham dentist.
Meeting with the Dental Team
Upon arriving at your appointment, you will meet with the dentist and the dental team. They will primarily be the ones supporting you and guiding you throughout the dental implant process, so it's critical to get familiar with them. To help you feel more comfortable, this meeting will consist of casual conversations and standard introductions.
Preliminary Conversation
Your dentist will initiate a preliminary conversation to discuss your smile goals, habits, and oral health. They will also inquire about your medical history, review your records, x-rays, and impressions. This information allows them to develop a personalized treatment plan that best suits your smile.
Oral Evaluation
A thorough evaluation of your mouth is necessary to assess your oral health. Your dentist will perform an oral examination, take x-rays, and 3-D imaging to get more insight into what's going on with your teeth and gums. Plus, it allows them to determine whether you have sufficient bone density for successful dental implantation. If not, you may require a bone graft or other preliminary treatment before a dental implant.
Treatment Discussion
Next, your dentist will take their findings into account and decide whether you're a good candidate. If so, they will explain suggested treatment options and the different types of dental implants available.
Once a treatment plan is determined, your dentist will go over details of the process, such as:
Estimated timeframe to complete treatment
Number of appointments necessary
Local anesthesia and sedation options
Post-surgery expectations
Aftercare instructions
Wrap-Up of Consultation
At the end of your consultation, you'll have an opportunity to ask any final questions you might have. Having all your concerns addressed during your initial visit will help you feel more confident in your decision to move forward with treatment. And don't forget to ask your dentist questions about themselves! You need to ensure that they have knowledge and experience you can trust. A good dentist will be more than happy to share their experiences and success stories with you.
After a dental implant consultation, you should feel informed and ready to move along your journey towards a beautiful, restored smile!
About the Practice
At Moreno & Young Dental, we offer high-quality, friendly, world-class dentistry services in a welcoming atmosphere. From cleanings to root canals to dental implants, we've got you covered. If you want a natural solution to replace missing teeth, look no further than dental implants! To learn more about whether this is the right decision for you, visit our website or call (360) 676-0642 to schedule a dental implant consultation.