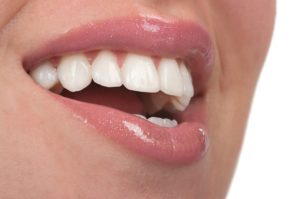 Are you ready to stop hiding behind imperfect teeth? You can get the smile of your dreams with porcelain veneers in Bellingham. You'll enjoy drastic results that look natural using just one treatment; however, your dentist may recommend another procedure to reach your aesthetic goals. Gum contouring and porcelain veneers often go hand-in-hand to ensure seamless results, but is it necessary? Here's what you can expect while on your journey to a beautiful smile.

How Can Porcelain Veneers Help Me?
Porcelain veneers are a common cosmetic treatment because they can fix several issues using just one procedure. Attaching the thin shells to the front surfaces of the teeth covers a variety of aesthetic concerns to improve their color, size, shape, and proportion. They can be used to correct:
Tooth discoloration
Chipped or cracked teeth
Abnormally shaped teeth
Gapped teeth
Minor alignment concerns
Porcelain is a preferred material because it closely mimics the appearance of your enamel. You'll enjoy natural-looking results using a minimally invasive treatment. Porcelain also allows veneers to be made thinner, so less of your tooth's enamel is removed during the bonding process. This keeps more of your tooth intact while also making the procedure less invasive.
With the right aftercare, your new smile can last for a decade or longer before needing to be replaced. You'll enjoy lasting results that look like your real teeth.
Will I Need Gum Contouring?
If you're interested in veneers, your dentist in Bellingham may recommend gum contouring. Although not everyone will need the extra procedure, it can create a better cosmetic outcome. Often, it's recommended for patients who have shorter than average teeth. It adds length to enlarge their surface to bond your veneers. It can also be used to improve the appearance of the gum line for people who have certain aesthetic issues caused by genetics, disease, or trauma.
What is Gum Contouring?
Gum contouring is a cosmetic procedure that reshapes the gingival tissue using a soft tissue laser. A highly concentrated beam of light energy precisely targets the tissue. This provides accurate results to create the exact look you want. The laser also cauterizes and sterilizes while it cuts to reduce the risk of infection or bleeding. Although it adds another step to your treatment plan, it allows you to achieve the picture-perfect smile you deserve. Don't worry, the laser makes the procedure virtually pain-free.
Get a Flawless Smile with Veneers
If you're ready to feel confident when you smile, you can transform your teeth with porcelain veneers. Your cosmetic dentist will create the customized treatment plan you need to get the results you want.
About Moreno & Young Dental
Moreno & Young Dental offer personalized solutions to help each patient achieve their best smile possible. Besides general dentistry, we also provide many specialty services, including cosmetic dentistry. We can create a radiant smile using the latest solutions, like porcelain veneers. Contact our office today to schedule your consultation.