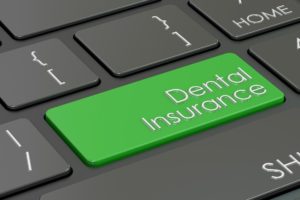 You visited your dentist in Bellingham twice this year for a cleaning and checkup, but now that the holidays are here, the dental treatment you need is not at the top of your priority list. As you spend time finding the perfect gifts and planning great family meals, your procedure is the last thing on your mind. While your schedule may be busy, now is the perfect time to have it done. You can use your remaining insurance benefits to pay for a portion of the treatment now and the second half in the new year.

Maximize Your Dental Benefits
In addition to your preventive coverage, you are also given a yearly allowance to use toward restorative procedures to quickly rehabilitate the health of your teeth and gums. Depending on your specific policy, your insurance may cover as much as much as 80% of these treatments after paying your annual deductible.
Although you may not think you have any coverage left to pay for it, you probably still have a large sum remaining. In fact, less than 3% of Americans meet or exceed their annual allowance. Unfortunately, at the end of the year, you lose your remaining benefits. It will not carry over for accumulation, causing you to miss the opportunity to restore the health of your smile for affordable rates.
Promote the Health of Your Smile
As the end of the year approaches, now is the ideal time to schedule the procedure you have been putting on hold. By treating the problem now, you prevent it from worsening to lower your long-term costs. Your dentist uses your remaining coverage to cover the cost of the restorative treatment. If there is still a balance remaining, the procedure can be split into the new year after your coverage is renewed.
By splitting the cost of the treatment over calendar years, you reduce the amount you need to pay out-of-pocket. To cover any remaining balance, your dentist accepts third-party financing with CareCredit.
It is best to choose a dentist who is in your insurance's network. This means they have pre-negotiated rates with your insurance company to lower the cost of certain procedures, like root canals. They work on your behalf with your insurance company to file the necessary claims and paperwork, so you have one less thing to worry about this holiday season.
Affordable Dentist Near me
Although the next few weeks are a busy time of the year, do not let your insurance benefits go to waste. Now is the ideal time to schedule an appointment for your approved treatment to start the year with a healthy smile.
About Moreno & Young Dental
Moreno & Young Dental is committed to providing our patients with high-quality dental care that accommodates their budget. As an in-network dentist with leading insurance carriers, we help you maximize the value of your benefits to keep your smile healthy. Do not wait until it is too late. Contact our office today to schedule your appointment before the year ends.